It has been a while since I talk about games. I was an avid gamer before married. I used to play World of Warcraft as if tomorrow would end. Now, my level 80 rogue and Death Knight are having their vacation. Afterall, they (Blizzard) will never delete them. Well, considering the fact me returning to Orgrimmar once, the next expansion is released. (Grammatical Errors.. I know! Begone!)
Jeff Gerstmann, after being fired from his position as Editorial Director of GameSpot created GiantBomb with an intention to create fun video game sites. Perhaps, as the name had suggested, to compete with GameSpot. Well, I never like GameSpot, plague by ads. Too many of them. I want to read about games not about shavers (at the time of writing, Gamespot is featuring Schick Hydro 3). What a bummer. What does Shaver has got to do with games?
What makes GiantBomb so special?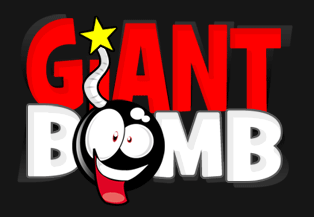 Well, first of all, GiantBomb is no ordinary Video Games site. This is more like community hang out. A community driven Video Games site. Users can create blog, reviews, wiki, forum and edit the contents. Power to the users. As far as I am concerned, this is the only Video Games website that is free from ads., business oriented news or cover (hint : GameSpot) and best of all, GiantBomb has trivia and latest addition… achievements or quest system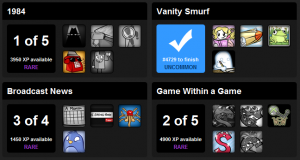 The quest system add more fun and addiction to GiantBomb and off course, accessing this site has more meaning than just browsing.
Let us relate GiantBomb with Librarians 5 Laws
Video Games are for play.
Every player his [or her] games.
Every game its player.
Save the time of the gamer.
GiantBomb is a growing organism.
Basically, GiantBomb is one stop centre to all gamers around the world. I don't know, maybe it's me. Eversince GiantBomb was launced, all of my decisions to buy Games for Xbox360, PS3 and even PC come from here.
Add GiantBomb to your bookmark today!