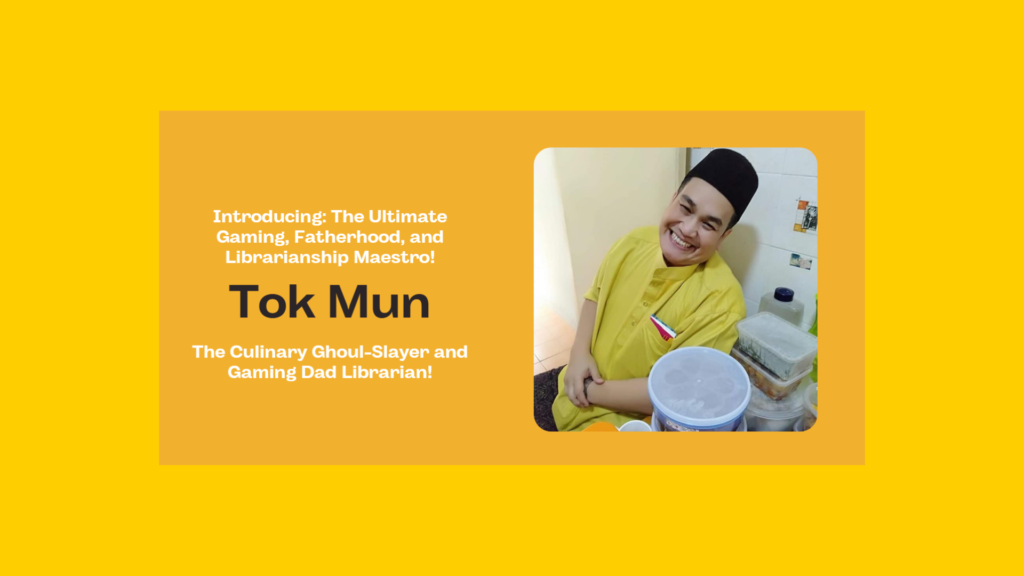 Introducing Tok Mun: The Culinary Ghoul-Slayer and Gaming Dad Librarian!
Attention all gaming enthusiasts, bookworms, and foodies! Brace yourselves for the extraordinary adventures of Tok Mun, the ultimate combination of a fearless ghoul-slayer, master librarian, and culinary extraordinaire. By day, he dons his librarian cape, expertly cataloguing books precisely. But when darkness falls, and ghouls roam, he switches gears and becomes a culinary genius who can whip up a gourmet meal while defeating virtual foes.
Join Tok Mun on his thrilling escapades as he battles ghouls with lightning-fast reflexes while maintaining his impeccable organisation skills as a librarian. But that's not all—prepare to be dazzled by his culinary prowess as he concocts mouthwatering dishes that would make Gordon Ramsay proud. Who said gaming dads couldn't also be master chefs?
Prepare for heart-pounding gaming action, insightful book recommendations, and delectable recipes that will take your taste buds on an unforgettable journey. Tok Mun showcases the perfect balance between slaying ghouls, cataloguing books, and creating culinary masterpieces. He proves that being a dad doesn't mean sacrificing your passions but rather finding innovative ways to combine them.
So grab your controller, a stack of books, and an apron, and join Tok Mun on his quest to vanquish ghouls, organize knowledge, and create culinary delights. Welcome to the captivating world of Tok Mun's blog, where gaming, fatherhood, bookworms, and food enthusiasts unite in a deliciously thrilling adventure!